Kitesurfing Holidays in Australia – A 4×4 kitesurf adventure to the most exclusive, most beautiful, most hidden and best kitesurfing spots in Australia. The perfect destination for your kite holidays.
4×4 Kitesurfing Holidays in Australia
We are doing individual, customized kitesurfing holidays in Australia. The search for the best kitesurfing spots in Australia takes us far from the usual tourist routes. Your kite holidays should not only be an unforgettable experience, it should also feel more like a kitesurf adventure among friends, than a tourist kite trip with strangers. To us, it is important to do the kite trip in a small group and the kite tour, as well as the kitesurfing lessons, are conducted by ourselves. Therefore, we remain flexible during the whole kitesurf adventure.
Thanks to 4×4 off-road-cars we will be able to access remote and the best kitesurfing spots in Australia, away from the rather busy kitesurfing spots along the main roads. Since 2014 we were exploring the coast of Western Australia trying to find the best kitesurfing spots, undiscovered and secret spots. Now we would love to take you with us on a unique kitesurf adventure and share those amazing places with you.
WHERE
WILL THE TRIP TAKE PLACE
Our kite tours bring you to the beautiful coast of Western Australia
In Australia, you will find everything that is needed for a perfect kitesurfing holiday: wild nature, white beaches, crystal clear water, steady wind and much more. Enjoy the wildlife, kite alongside turtles, rays and dolphins. Our kite tours start and end in Perth. For private kite tours, the location of the start, as well as the end of the kite tour, can be arranged upon your request.
WHEN IS THE BEST TIME TO GO
During the European Winter
When in Europe the weather becomes colder and the winter is not far anymore, in Australia the best time for kitesurfing holidays begins. From October to March the Seabreeze ensures steady and strong winds. During our kite tours, we will do our best to follow the wind and good weather to make sure you will get as much as possible out of your kitesurfing holidays. The best wind for kitesurfing in Australia prevails in the months of November, December, January and February. Australia is the best kitesurfing destination for your winter kite holiday.
WHO IS COMING WITH US
A small Group of adventurous people
As passionate kitesurfers and nature lovers, we will take you to our favorite and secret kitesurfing spots in Australia. On our kite tours, you will be meeting like-minded people and make new friends. As we also offer kitesurfing-lessons, you can also join the kite trip without any kitesurfing-experience. We want to inspire you and get you enthusiastic about Kitesurfing and the beautiful country Down Under. We are experienced kitesurfing-instructors and off-road travelers, who will make sure, that your kitesurfing holidays with us will be full of kitesurf adventure and fun.
Kitesurfing Holidays on the most beautiful, most remote and best kitesurfing spots in Australia
There are uncountable different kitesurfing spots along the coast of Western Australia. On our kite tours, we will choose the spots individually according to the needs, desires and request of the group. Among many safe kitesurfing spots, like lagoons and bays with flat and shallow water, perfect for beginners or for those who want to improve new tricks and jumps, there are also awesome wave spots along the coast with perfect kitesurfing conditions. Whether you are a beginner in the wave or already a pro, we will find the right spot for you.
In addition, we also organize private kite tours, which are completely tailored to your wishes. You can expect an unforgettable kite holiday in Australia.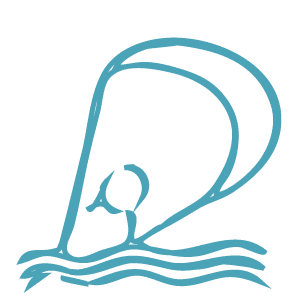 from Beginner
Standing Deep water in turquoise lagoons offer beginners safety and perfect conditions. We are happy to assist you with one of our courses.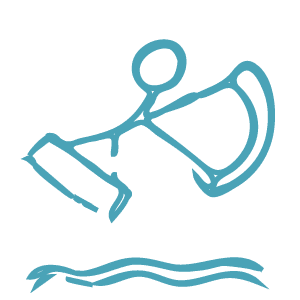 to Professional
There are flat water tracks for speed and freestyle and wave spots with some of the best waves on the planet.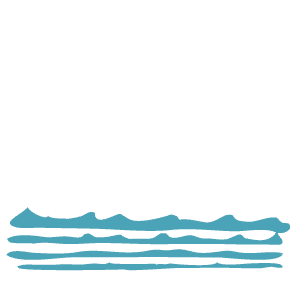 Flat Water
You will find unique speed tracks to have fun. Whether for Speed, Freestyle or the first few steps in kitesurfing.
Wave
There are always very good waves along Australia´s coastline. On our kite tours, we will surf some world-class waves.
A kitesurf adventure with 4×4 offroad vehicles far away from the beaten tracks
Enjoy the luxury of your own 4-wheel-drive during the entire expedition.
Cross the breathtaking landscape in a 4×4 and follow little offroad tracks to remote and undiscovered beaches. The best kitesurfing spots are well hidden and only accessible by 4×4 and with good knowledge of the area. We searched the coast of Western Australia during the past few years for these hidden paradises. On our kitesurfing holidays, we will guide you to the best kitesurfing spots. To experience your own kitesurf adventure, you will be driving yourself, your own car or a rental car, and we will provide you with all the off-road-knowledge and help you need. Following us as the lead car we will make sure that you will reach these beautiful remote destinations safe and sound. On our kite trip, you will experience your very own Australian kitesurf adventure.
Our kite tours can only be joined with a proper 4×4-car. Please contact us for further information to get the right vehicle. In case you don´t want to drive a car yourself or you are looking for someone to share a car with, get in touch with us, together we will most likely be finding a way.
Flexible kitesurfing lessons during the kite trip
On our kite trip we offer kite lessons, so you can refresh your knowledge, learn new things or do the first exercises as a beginner. You can book further individual lessons or do a complete beginner course.
If you want to learn to kite, you are exactly right here. In safe and shallow lagoons we teach you how to do kitesurfing. After a successful course, you can use the entire kite surf equipment to intensively practice what you learned and to enjoy the remaining time of the kite trip.
Rental of kitesurfing equipment on all kite tours possible, even for the entire time of the kite trip.
We offer kite equipment for hire. A neoprene suit is usually not needed in the warm water. However, we still have some for hire from the brand Mystic Kiteboarding as well seat and waist harnesses. If you want to use our kite equipment for the entire duration of the kite trip, you must indicate this at the time of booking. Single rents are also possible spontaneously during the kite tours.
It is not all about kitesurfing, you will also experience Australia. Many remote spots offer the possibility to stay directly on the beach. The starry sky will be unforgettable. For dinner, we can catch fresh fish and organize a BBQ.
During the windless time, you can grab the snorkeling gear and explore the underwater world or rock a few waves with the SUP.
Send me an inquiry with the dates for your kitesurfing holidays!
Here you find date proposals for the upcoming wind season. Unless the kite trip is marked with the word "confirmed", I'm still flexible in the planning of the actual kite trip and the date of the beginning, as well as the end of the tour, can still be changed upon request. If none of the following date proposals suits you, just get in touch with me and tell me your preferences.